Learn via Telepathy
Learn a new language instantly via
free daily telepathic transmissions
www.LearnItLists.com/UnbelievableAd
To get the telepathic transmissions, you need to empty your mind (a brain with high spare capacity is an essential prerequisite for participation in this exercise).  This simple process can be done while staring at any computer screen.  Transmissions are made at 12.00 PST. To log into our transmission you will need to reset the 'on' switch at the back of your brain (firmly press the indentation on your skull opposite your nose)  and speak aloud the daily words from the widget.
Should transmissions not be clearly received, you can download our booster - the (patent pending) Neuro Linguistic Receiver: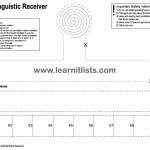 In built up areas you may need to use the Neuro Linguistic Receiver in the open air - to enhance your learning experience, apply the receiver and find a quiet place to stand - such as by the entrance to your building.
Should there be any further problems in receiving your daily transmissions, we offer 24 hour product support. To access support,  we require you to make a webcam recording of your use of the Neuro Linguistic Receiver and submit this to us via www.Seesmic.com. This is the only method by which we can assess your technique.
Please note that the telepathic transmission service is offered 'as is' and use and efficacy will be influenced by IQ level.
If you arrived at learnitlists.com via the literally unbelievable advert, here are some further resources you may find useful:
 How to learn (but not master) any language in 1 hour