How do I become a member of Learn10?
The Learn10 Widget has a 'register' button in the middle of the top. HERE > > > > > Click on this to start. If you are using a shared computer you may need to click 'sign out' first.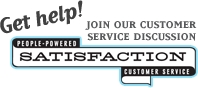 How do I use learn10?
Once you have registered, you can explore the widget freely. If you get stuck at any point, just refresh the screen on your browser & you'll go back to the 'learn' page. If you would prefer some instruction, you can use our video tutorials posted on YouTube, or read the text presentation here:
The screen hung when I tried to make a call/record a sound. What do I do?
If you are using the widget and the screen hangs, refresh the page by using the button on your browser. You should never need to wait for more than ten seconds for anything to load.  Do not wait for more than 10 seconds - this means that a connection somewhere has failed. Learn10 is a mashup including many great programs from other companies, and these work most of the time!
What does 'beta' mean?
Beta means that a product is still in development. It means that people can test it, and see what they think about the way it works, but we know that it's not 100% complete. There may still be bugs which we need to fix. If you find any sort of bug… for example if you use an uncommon browser and the list doesn't show properly, we would be really grateful if you could tell us about it. You can do this using getsatisfaction.com.

How do I pay for Lean10?
The majority of our service is totally free (learn, speak, write & share). Some features, such as a daily e-mail are ad supported. We also have premium features ('listen' - where you can find our Virtual Teacher - use our free trial to find out more) and additional services (such as the downloadable screensaver).
Our basic level service is free. You don't need to pay for four out of five of the learning areas at all - the learn, speak, write & share tabs. We charge a small fee for the teacher sounds, but not for the native speaker recordings.
Added value services will soon be available. The small fee covers our costs and means we can invest in improving your experience. The best way to pay for additional services is via a monthly subscription - so that you can use our premium added value services as much as you like.
Why do you have a daily poll?
Our daily research question will be found in the 'write' section of  learn10 We have used your feedback to develop the next release of learn10 - including the features most often requested by our users. We need learn10 users to answer our market research question every day. You do not need to answer the question if you do not access the service on any given day, but you can choose to if you wish. We then sell the data that is generated to companies. We will never disclose any personal information -all the answers are clumped together into overall percentages. If you have missed any questions and would like to add your answer, you can find any daily questions on our blog. Your answers are incredibly helpful to us and mean that we can tailor our service to provide exactly what you need.
Some of the words look funny, what do I do?
Let us know immediately! Most of the word lists on learn10 have been verified by professional translators (via www.translatorscafe.com), however it is possible that humans make mistakes.   Tagalog, Esperanto, Latin, Welsh, Hindi and Afrikaans are currently machine  translated. We know there may be errors & will have these translations verified as soon as we can. If you spot a translation error, it's really important that you contact us & tell us what language, what word, and what correction needs to be made. It costs a couple of hundred US dollars to have the word list checked by a professional translator, so we are working through these language by language as the money becomes available. If you would like to contribute a translation of any language on a future invoice basis we would be very interested in hearing from you.
When will the language I teach be available?
That's really up to you. The more people ask for a language, the higher a priority it is, so we will add it as soon as we have funds available for a translation. If your language is rare, it can be added more quickly if you join our user group and help edit the list of 1000 common words in your chosen language. For each new language which is taken out of beta, we also need a page to our web site with basic instructions in that language
Which words do you use?
On our basic and free to use learn10 list, we use a database of the thousand most commonly used English words. These words are picked out at random. We believe that once you have learnt these 1000 words using learn10, you will be convinced of how effective the technique is and willing to pay a subscription to a more advanced level of service, however you might just want to start learning another language for free instead! That's really fine because 1000 words can go a very long way to helping us communicate with people around the world.
How many people are using learn10 now?
You can access up to date information about user numbers on the learn10 home page. You might be interested to know that on the 22nd of February 2008, we had 42 registered users, and a week later we had 5472 users. We have now added a graph 'Which language' on the left side of the homepage so you can see the numbers for yourself.
When did Learn10 start?
We had the idea for Learn10 on the 30th of January 2008. Within two weeks we had a live beta version running on the Internet. A month from this date we had 10,000 subscribers. We used the feedback from these users to redesign the widget, and will launch the application in the near future.
Print media tie-ins.
The Learn10 word lists are available in advance to media organisations wishing to print relevant content on specific days. Please contact us for further information about the license.
I want to advertise on Learn10
We use Appssavvy and Google Adsense to source our adverts, so we'd be happy for you to make us an offer there. We have full sponsorship options available (a fully branded widget). We accept text link adverts on the main page, 234×60 adverts on other pages, and have a spot behind the speaking avatar available for sponsors. Sponsors can also add an in sound and in call advert to the 'listen' and 'speak' functions. You can also commission a widgety banner ad - which includes the learn10 widget word scroll. We can seek the feedback of our users about the adverts, so you may be interested in commissioning a survey question. We are seeking intelligent advertising agencies in each geographical area to help us provide content appropriate to their native country. We can also offer global campaigns, reflecting the global nature of our product.
How do I invest in Learn10? (wishful FAQs!)
We are actively seeking investors to help us take Learn10 from being a promising start-up to a global brand. Please contact us if you would like to come on this exciting journey. We have a short pitch available here, and a more detailed presentation here.

When will milk be available in glass bottles in the Czech Republic?
We are sorry, we don't know everything about everything, but please contact us if we can provide you with any more info about Learn10.